We're the ShipStation Integration Experts
So you're considering ShipStation for your logistics requirements, and you run Salesforce or Lightspeed. But you're not sure how ShipStation would "plug in" to your current environment or if you'd have to pause operations during the transition. Here are some common Frequently Asked Questions we hear from customers:
Yes, because we have considerable experience implementing the ShipStation solution, it's simple to work with us. Our ShipStation integration experience translates to a seamless system upgrade for you and your team.
Yes, we set up and configure your ShipStation solution in the background so there is no disruption to your existing solutions or operations.
Konnectryx is uniquely qualified because we're a certified solution provider for ShipStation, Salesforce and Lightspeed. Our core expertise is integrating cloud-based technology solutions for our clients.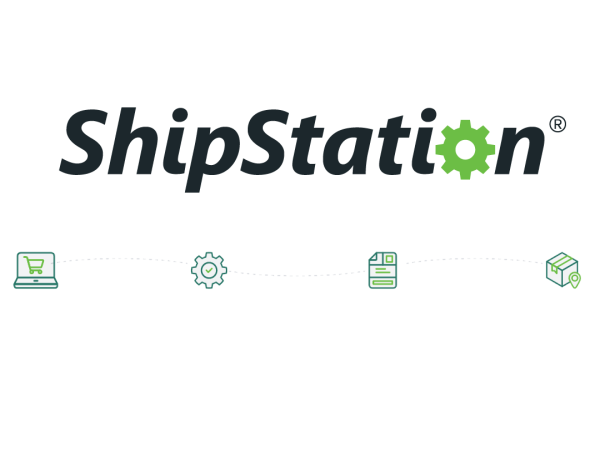 What is ShipStation?
ShipStation helps ecommerce retailers import, organize, process, and ship orders efficiently from any web browser no matter their size.  With over 150 shopping carts, marketplaces, carriers, and fulfillment services, you can streamline shipping wherever you sell and however you ship.
ShipStation & Lightspeed
Let Konnectryx show you how quick and easy it is to sell and ship out all of your orders by connecting ShipStation to Lightspeed. 
Lightspeed's cloud-based retail POS powers retailers and ecommerce sites worldwide with a scalable and dependable all-in-one solution.
Order Management
With integrations to over 70 of the best selling channels, it's easy to manage all your orders from one platform.
You'll have complete control and visibility of all of your orders at every stage of the shipping process.  Automatically apply actions to orders based on criteria you set. Sync as many orders as you like, across as many sources as you use by connecting a selling channel, manually create orders, upload a CSV, or input via API.
Easy Ecommerce Shipping
Let's simplify your shipping workflow.
ShipStation quickly generates discounted shipping labels for all of your online orders. Find the best rate, print a label, or batch orders for rapid multi-label creation. With just a few clicks, you can spend more time selling and less time shipping.
ShipStation also allows improves the post-purchase experience for your customers with informative shipping notifications.
Inventory Management
Efficiently manage your inventory from anywhere in the world.
View stock levels, set inventory alerts, or allocate stock while picking, packing and fulfilling orders more efficiently. Our inventory management solution provides you with reports so you can gain real time insights into the amount of inventory you have on hand and better forecast when to order more or less inventory. Never run out of stock again!
Contact Konnectryx Today
415-636-7811