What Does This Mean for Your Business?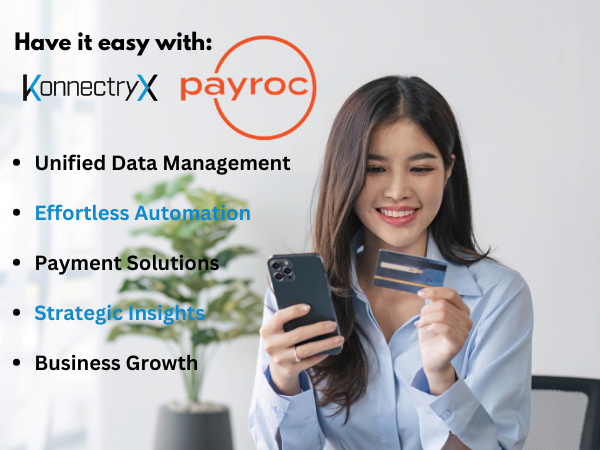 Seamless Data Integration: Konnectryx combines data from various cloud-based platforms, offering a unified management system.
Streamlined Payments: Payroc's secure payment processing solutions enable businesses to accept payments online and in person.
Growth & Efficiency: Together, we empower your business with simplified workflows, critical insights, and tools for growth.
What Our CEO Has to Say
Michael Amico, CEO of Konnectryx, expresses his enthusiasm: "By combining iPaaS with Payroc's payment platform, we provide an unparalleled offering that connects legacy and cloud-based systems, enhances data synchronization, and drives business growth."
Discover the Future
Join us in revolutionizing your payment processes and data management. Together, we streamline processes, enhance efficiency, and support growth in today's dynamic market landscape.
Crafting Your Growth Strategy with Konnectryx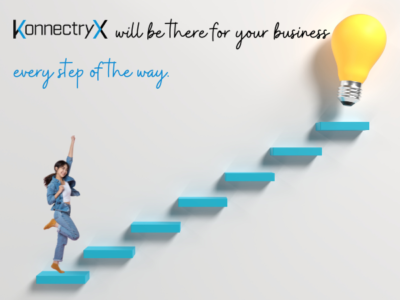 The forward-thinking experts at Konnectryx have a deep understanding of the challenges businesses face on their path to success. With years of invaluable experience, we have honed the skill of creating integrated CRM, POS, ERP, and Logistics platforms using top-notch solutions such as Oracle, Salesforce, and Microsoft. Now, our cutting-edge iPaas technology amplifies your current investments, revolutionizing how you harness technology to propel your growth.
In partnership with Payroc, Konnectryx offers an unmatched proposition that goes beyond the limitations of conventional point solutions. Our collaborative approach ensures that your focus remains razor-sharp on refining your unique products and services. Worries about technical issues? Consider them a thing of the past. Our carefully crafted technology stack paves the way for seamless growth for years to come.
Ready to Revolutionize Your Business? Discover the Power of Payroc and Konnectryx Today!