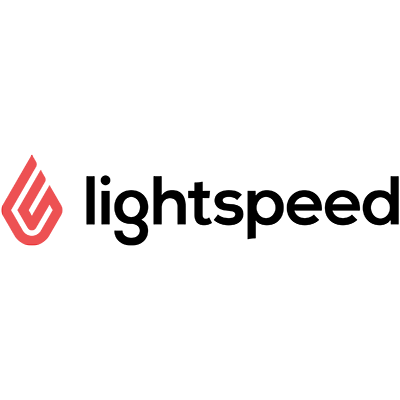 Strategic deal grows Lightspeed's mid-market hospitality footprint, adding over $40 million in revenue and boosting overall GTV to more than $39 billion.
MONTREAL, Dec. 1, 2020 /CNW Telbec/ – Lightspeed POS Inc. (NYSE: LSPD) (TSX: LSPD), a leading provider of cloud-based, omnichannel commerce platforms, today announced it has acquired Upserve Inc., a leading restaurant management cloud-software company based in Rhode Island and a Vista Equity Partners portfolio company. The acquisition strengthens Lightspeed's position as an industry leader with high-performing restaurateurs across the United States as those restaurants refine the digital dining experience.
The union of Lightspeed and Upserve will accelerate product innovation and the advancement of Lightspeed's analytics-driven commerce platform. A convergence of the two companies' teams and technology will provide independent restaurants in the United States, from fine-dine to multi-location fast-casual, one of the most competitive hospitality platforms on the market and enable the industry to more easily navigate the new dining needs made permanent by the COVID-19 pandemic.
The acquisition builds on Lightspeed's growth momentum following the company's listing on the New York Stock Exchange and the acquisition of ShopKeep, a leading cloud commerce platform provider serving more than 20,000 customer locations1. Combining with Upserve will grow Lightspeed's position in the U.S. hospitality market by an additional 7,000 customer locations generating over $6 billion in GTV2 in the trailing twelve-month period ending September 30, 2020.
"Combining forces with Upserve is a strategic next-step in Lightspeed's vision of providing the most advanced commerce platform to high-performing businesses around the world," said Dax Dasilva, Founder and CEO of Lightspeed. "We believe this acquisition will accelerate the product innovation that has enabled Lightspeed customers to tackle the greatest challenge to their industry in decades and will add exceptional leadership to our teams in anticipation of the economic recovery of the global hospitality industry."
"Through its analytics-based POS and restaurant management solutions, Upserve has been delivering actionable insights to restaurateurs for over a decade. Lightspeed is quickly emerging as a world-leading commerce platform for SMBs and partnering with them to deliver data-based insights through a single digital hub was a natural choice", said Upserve CEO Sheryl Hoskins. "Together we look forward to empowering North American restaurateurs to deliver superior guest experiences and make them wildly successful."
Details of transaction
Upserve generated revenue of approximately $40 million3 for the trailing twelve-month period ending September 30, 2020. Lightspeed acquired Upserve for estimated total consideration of  $430 million, consisting of approximately $123 million in net cash and up to 5,895,365 subordinate voting shares in the capital of Lightspeed, subject to customary post-closing adjustments.
Management will host a conference call to discuss the transaction at 5:30 p.m. EST on December 1, 2020. The webcast will be available live on the Investors section of the Company's website at https://investors.lightspeedhq.com. Conference details are below:
When: December 1, 2020
Time: 5:30 p.m. Eastern Time
US/Canada Dial-in: (866) 211-3060
International Dial-in: (647) 689-6576
Conference ID: 7797338
Replay: (800) 585-8367 or (416) 621-4642
Live Audio Webcast: https://investors.lightspeedhq.com