As we welcome in the New Year, we'd like to acknowledge that 2021 was a very meaningful year for us at Konnectryx. We are a Sacramento-based company filled with the most passionate Salesforce and eCommerce experts that's always happy to help. We've been in the business since 2012, and it's always an honor for us to work with different clients from all over the world.
For us, our clients' best interests are our priority. We make sure to deliver what they need and want to help them scale their businesses and reach their goals. Today, we're taking a moment to show our genuine gratitude and share a few highlights of 2021!
Helping women "Stay Beautiful"
In 2021, we were thrilled to have the opportunity to donate our time and expertise to support the mission of a fantastic non-profit based in Chicago, The Stay Beautiful Foundation. foundation's mission is to help women who are fighting cancer by delivering boxes full of natural beauty products to their doors. Ashleigh Cortes, the foundation's founder, was struggling to keep up with the volume of orders and shipping the beauty boxes in an efficient manner. We helped them implement a new system that integrated ShipStation and Salesforce and streamlined the entire process.
Ashleigh said, "…we updated our shipping strategy by leveraging programs like ShipStation and Salesforce with the help of our implementation partner, Konnectryx. This allowed us to see all of our beauties in one place, create customized orders, print labels, and get the beauty boxes in the hands of our women 5X faster".
(To support to The Stay Beautiful Foundation, head to their website. )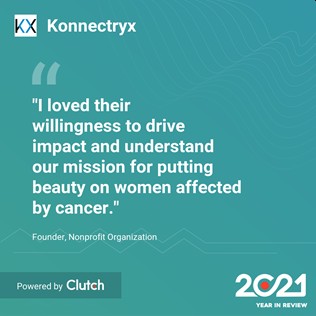 Beating the challenges of the pandemic
Our second 2021 highlight was helping SALUD, a client that provides all-natural health and wellness products, through the challenges of the pandemic. With its New York City retail store forced to shut down and its team sent into quarantine, SALUD was severely impacted by the COVID pandemic. They needed to figure out how to keep the staff connected and how to keep the company accessible to customers calling for products and support. SALUD reached out to us to help devise and implement a solution quickly. We decided to implement a Salesforce CRM along with a RingCentral integration to take advantage of RingCentral's excellent cloud communications capabilities. SALUD's CEO, Sara Perez Jarrett said our team's work not only improved communications – but also led to improved workflows, cost savings, and greater insight than ever into the details of the company's day-to-day operations. Sarah stated: "We had different systems collecting data, and our team was spending time re-entering that data from one system into another. Konnectryx's great work consolidating everything into Salesforce and RingCentral helped us—both by making things run more efficiently and also saving us money." 
Getting Recognized!
And finally, all of our hard work in 2021 was recognized by Clutch with two end-of-the-year 2021 awards! Clutch named us a Top 2021 Global B2B Company and we took 3rd place on Clutch's 2021 list of the Top Sacramento E-Commerce Development Firms.
Clutch is a Washington DC-based market research platform designed to connect corporate clients with the right solutions providers. Last year marked our debut on Clutch where we earned 5-star reviews that highlight our top-notch services.
When providing a review, clients rate service providers on five key metrics:
Quality of work
Project management and scheduling
Cost of services
Satisfaction
NPS — their willingness to recommend a vendor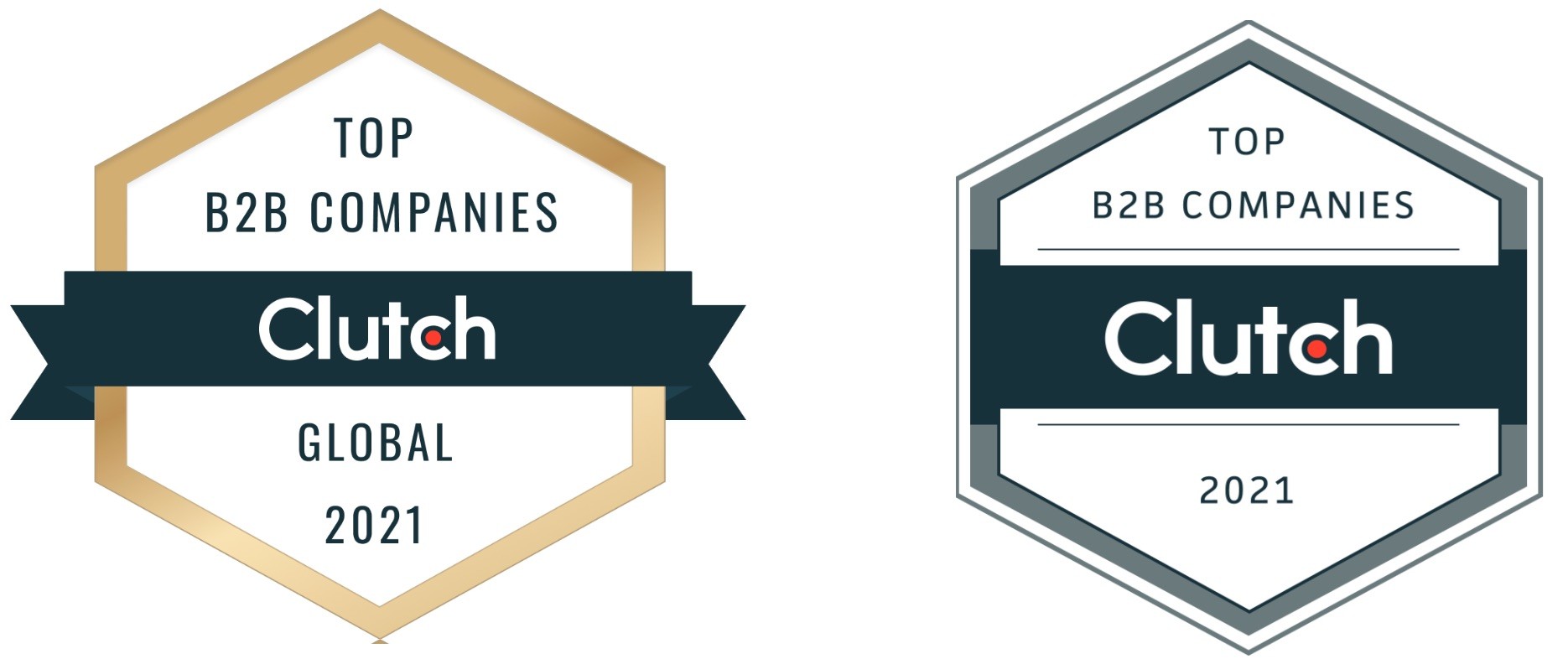 It's a genuine honor for us to be given perfect 100% NPS scores. This is a testament to how great our work is and the relationships we have with our partners. Thank you so much to all our clients for the empowering support. It means the world to us to have your trust. We know just how much you want your businesses to succeed, and we're going to do our best to be your reliable partner.
Moving forward, we can't wait to discover more possibilities this 2022. We're excited to take on new projects and conquer different challenges.
Have a project in mind? Konnectryx is here for you! By the way, we're expanding our team this year. If you're interested to be part of our family, get in touch with us to know more.