Discover the Future of Integration: Our Proprietary iPaaS Solution
Overwhelmed with managing your e-commerce? Want one platform for everything?

Drastic Reduction in Integration Time: Simplify complex integrations and experience faster, smoother deployment.
In-depth Reporting: Harness the power of data to shape your AI strategy.
Stay Ahead of the Curve: With predictions of the iPaaS market reaching $60B by 2025, ensure your company remains at the forefront of innovation.
Retail and Manufacturing Challenges? We've Got Solutions!
Unified Customer Experience: Never wonder about a product's warranty status or purchase location again.
Bridge Online and In-store: Seamlessly integrate online purchases with in-store pickups and provide a unified shopping experience for your customers.
Efficient Service Requests: Keep track of open invoices, purchase orders, and shipment details to streamline client interactions and reduce operational hassles.
#1 on Clutch for Digital Transformation

Awarded #1 SMB partner with RingCentral.
Successfully integrated solutions with Lightspeed POS, eCom, Communications, CRM, and Shipping.
Exclusive security-approved connector on the Appexchange between Lightspeed & Salesforce.com.
Recognized as the premier salesforce integration partner for ShipStation.
Winner of the #1 Digital Transformation Award for B2B and B2C consultancies for three consecutive years.
Ready to Integrate, Innovate, and Dominate Your Industry?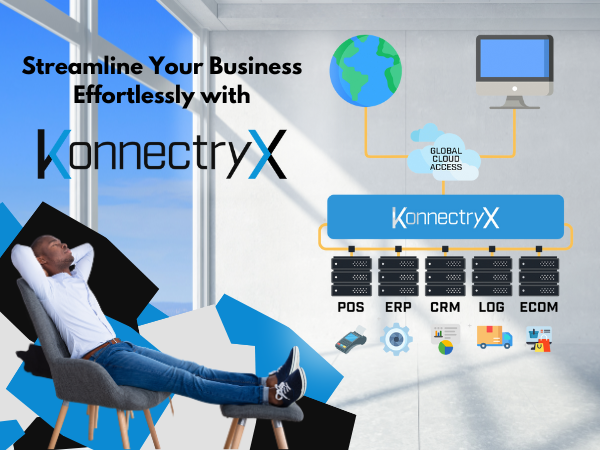 Don't let technical challenges hold back your business's potential. By embracing the latest in integration technology, you can unify your processes, gain sharper insights, and stay ahead in the competitive landscape.
Book Time to Learn More – Let us guide you on how to seamlessly integrate and streamline your operations.
Join the revolution and elevate your business's technical prowess with our state-of-the-art iPaaS platform. Witness firsthand the transformative power of a unified system, and let innovation drive your success."
FAQS
"How can I integrate my online sales and in-store sales on a single platform?"
Yes, our solution prevents overselling and underselling by automatically deprecating inventory across all channels, ensuring a smooth customer experience.
"Is there a way to automatically update my inventory across all sales channels when a purchase is made?"
Our solution streamlines returns and exchanges, enhancing customer satisfaction and increasing the likelihood of repeat business.
"How does the platform handle returns and exchanges, especially when items are bought online and returned in-store?"
Our system streamlines returns and exchanges, enhancing customer satisfaction and increasing the likelihood of repeat business.
"Can I get consolidated reports on sales, returns, and customer interactions?"
Absolutely! You can receive consolidated reports providing insights on business performance and areas for improvement.
"How does the platform ensure data security, especially with customer payment information?"
Data security is paramount to us. We have robust measures in place to build customer trust and ensure compliance with regulations.
"Can the system predict stock replenishments based on sales trends?"
Yes,  the solution has workflow and automation to assist in better inventory management, reducing holding costs, and ensuring product availability.
"Is it possible to integrate customer reviews and feedback into the platform from various sources?"
Yes, our solution does Direct customer feedback can be integrated, proving invaluable for product development and improvement.
"How can I integrate my CRM with this platform to have all customer interactions in one place?"
Our system allows for a unified customer interaction view, enhancing your customer relationship management and personalizing marketing efforts.
"Will I be able to integrate different shipping solutions, and how does the platform handle real-time tracking for customers?"
Our chosen shipping solution is directly integrated into the e-commerce solution allowing customers the ability to automate, choose price, and select a carrier prior to executing the order.
"How flexible is the platform in integrating with future tools or services I might adopt?"
Our platform is designed and configured to allow infinite scalability with limitless integration capabilities.
Learn More About Automatic Data Sync Between Salesforce and Lightspeed!